International Careers & Global Mobility: What Will 2020 Be About
2020 is here, with all the promises a brand new year can hold. Now that we had a look last week at all the great things that happened in 2019, it's now time to explore what will shape the upcoming 12 months.
ASI Movers has been helping expats and global individuals to manage their international or domestic relocation for more than 10 years. As such, we have decided to investigate what will be the environment those who place their trust in us when it comes to moving their belongings will evolve in.What are then the evolutions those who work and live abroad will meet in the coming year?
As stressed by PwC Talent Mobility 2020 report, one can identify 2 major periods when it comes to global mobility.
One, from 1970 until 1990, has been instigated by large multinationals. They were the ones driving international assignees abroad, mainly from their headquarters to the "field" where they were developing and needed talents. They were offering expat packages to compensate the 2 to 5 years spent abroad. This mobility was mainly prompting employees to go from the US to Europe, even though the exploitation of natural resources also fueled talent movements to other destinations.
The second stage lasted from 1990 until the 2010s. The emergence of new markets in developing countries, as well as the delocalization and outsourcing tendency, originated in efforts toward reducing the cost of production, put an end to the polarization of international mobility. Apart from the traditional expat figure one is now familiar with, a new kind of global individuals emerged. The latter are more familiar with rotational and technology-based virtual assignments, and they are international commuters. The talent pools considered by companies also changed, and new ones such as emerging markets (India in particular) have emerged.
For 2020, the report stresses that global mobility will continue to increase in volume, and that talent mobility will become even more fluid.
The report brings our attention on a handful of trends that are likely to shape 2020:
Among these, three appear of particular importance:
As we can infer from the evolution of global mobility in the past decades, the traditional figure of expats is slowly getting replaced by a more modern one. We know too well that long-term assignments represent a huge trade-off both companies and individuals. For companies, it is a huge commitment with no guarantee that the integration will be a success (if we consider the individual is just relocating to the country). On the other side of the contract, the employee also has to evaluate the success of relocation in even broader terms since it englobes both its personal life and its work life. Many parameters can influence the success of taking a position abroad: family, a country's culture, one's attitude toward change, the sense of loneliness, giving up one's social circle for several years, etc.
In the case of a shorter assignment, the risks at stake for both the company and the employee are reduced.
We thus are moving toward more flexibility in the way one can envision working abroad. Companies are actually realizing the advantages of welcoming less traditional kinds of workforce. The latter are placing a greater emphasis on having flexible working hours, a greater work-life balance and higher degree of inclusion in the organization they are working in. This workforce is also less subject to top-down international assignments as companies welcome foreign people who were not part of the workforce originally.
Business travels or what is also called commuter assignments are also on the road to increase dramatically, leading to a brand new kind of international assignees who actually do not relocate abroad.
Instead of the traditional expat package, what PwC calls "destination pay and local plus" will be more and more common.
Technology is already playing a huge role for people working abroad, and it will increase even more. Now, one can easily access information and networks to learn more about a potential destination beforehand. Facebook groups, LinkedIn, forums play a key role in a global individual's not only decision yet also life afterwards.
Apart from this "practical life" advantages, technology will also change the way international corporations manage their employees. Data collection and analysis will enable them to increase the chances of an assignment to be success by isolating key parameters to closely monitor before, during and after the assignment. Artificial intelligence can also play an important role in helping international assignees once they are sent abroad.
As we touched upon, an explosion of activity in emerging markets has changed the way global individuals can envision working abroad, more specifically from where and to where. First, companies will be more and more eager to employ people coming from all around the world, and second, the destinations are more and more diverse. As the PwC's report points out, the growing importance of emerging economies will also lead local employees to increasingly operate across their own continent and beyond.
Traditional "capital cities" are slowly making way for new mega cities such as Mumbai, Dehli or Dhaka, while others such as Lahore, Shenzhen or Chennai are making their way into the top 30 most populated cities. Because of their growing population, these cities and their region are becoming important economic centers, attracting companies and as such becoming a chosen expat destination. In terms of headquarters, companies are now more prone to choose competitive and cost-effective locations which enable employees to be the closest to the needs of the customers. This also explains why these new economic centers become talent pools as the latter "produce" more and more skilled workers with a first-hand knowledge of the market.
In parallel, Asian cities such as Taipei, Kuala Lumpur, Ho Chi Minh or Singapore are often ranked the most desirable for expats to live in. Given how welcoming these cities already appear to those with an international career, one can only expect their popularity to further increase.
The new decade will certainly be marked by great changes and evolutions when it comes to working abroad. A more flexible and detached way of working will certainly gain popularity, while the most attractive destinations for those who work abroad will likely be in emerging countries. In 2020 as in 2019, ASI Movers is dedicated to accompany global individuals in their international move from, to or within China. We make your relocation process the smoothest possible for you to focus on what matters, especially in such a changing environment for those working abroad.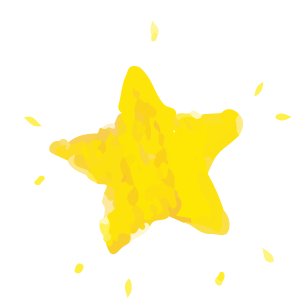 ASI Movers team wishes you a happy new year 2020!
Discover our full range of solutions!
This article is partly based on PwC's report "Talent Mobility 2020: The Next Generation of International Assignment".